Podcast: | | Embed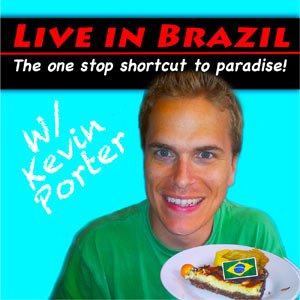 There are 3 core elements within the Brazilian society that are so intertwined with it, that they are the backbone of all that happens: jeitinho, friendships and service.
And as a foreigner, one of the most important things you can do for your success is to understand these elements, how they function and how you can use them to your benefit and the benefit of others.
What you may not know, is that these three "cultural" aspects are very foreign to our way of life yet an important part of daily Brazilian life – the catalyst for many cultural misunderstandings.
So why is Brazilian "jeitinho", friendships and services the core elements? let me show you in today's podcast.
In this Session You Will Discover
A story of a corrupt politician and a boat…
How "jeitinho" fought "jeitinho" and won!
Why Friendships are central to your survival and progress in Brazil.
How willingly risked my life everytime I took a shower.
Why a shampoo bottle is never full in Brazil.
Why service and hospitality are a cultural expectation.
How you can serve Brazilians and stimulate service.
Items Mentioned in This Episode
Thanks!
I hope you enjoyed this episode of the Live in Brazil podcast and there is plenty more like this to come, make sure you to get the latest episodes delivered to you as they are released!
Help the Show
If you've enjoyed what you're listening to, then why not ? This will help the show out a great deal to get it in front of others who can benefit from it as well.
Thanks!
Questions or Feedback: Leave a Comment
If you have any questions or feedback, please leave a comment below and I'll see to addressing it on a future episode! Thanks for checking episode 8 out and look forward to plenty of more in the near future.
Cheers – valeu!
Kevin
P.S. don't forget to give this a thumbs up!
FREE Video Series: Enter Your Name and Email Below