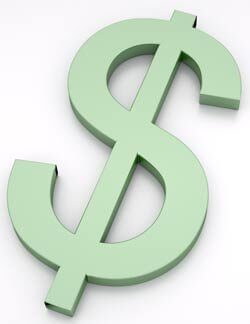 So you would like to know how to secure yourself a job in Brazil and need a push in the right direction?
You're in luck, because in this post today, I am going to lay out 3 of the most common types of jobs in Brazil for foreigners, how you can find them and how you can .
It's no secret that Brazil is one of the up and coming economies, and with the 2014 World Cup and 2016 Olympics being hosted in Brazil, there is a need for skilled foreigners to help out.
But where are the best job areas to look in and what kind of jobs in Brazil can you get that will cover your needs?
Let's dive in!
1. A Job Teaching English
If you've been looking into moving to Brazil for some time now, you will definitely have heard a lot about opportunities for foreigners to get a job teaching English.
There is and will be more and more of a market for native or near native English teachers. This is especially true as the economy turns more prosperous and international.
All eyes are on Brazil right now and the market for English teachers is huge.
In order to keep from repeating myself, I will point you to a guide I've created for you about teaching English in Brazil.
See: The Teaching English in Brazil Hub
In the hub I cover:
The hub has a lot of great information that I think you will benefit greatly from if you are considering the idea of working with teaching English.
2. White Collar High Educated Jobs in Brazil
Sorry, had to mention White Collar as I'm a big fan of the show….
Are you a skilled professional with a long formal education and a decent amount of experience?
Update April 2013: I've created a whole blog dedicated purely to getting jobs in Brazil (part 1 is in the link to the left), this series is based on my brush in with a 6 figure job in São Paulo and help from others who have succeeded.
Update October 2013 : I've created an all-new FREE video series, where you are shown the best tips to launch a career in Brazil – !
Then your way in may be to find a multinational business and that has jobs in Brazil. This is especially a good option if you don't have a network in Brazil where people can help you out.
As the Brazilian economy grows by leaps and bounds, the presence of multinational companies does as well. This is because they are focusing more and more on investing in developing economies. Unfortunately for Brazilians, these companies have a lot of positions to fill that Brazilians usually can't.
Why?
Because Brazil has never had a need or the ability to educate people for certain highly skilled professions. Think about it, have you seen or heard of any high-speed train lines in Brazil? Nope, they don't exist – yet…
But with the 2016 Olympics coming, one is in the works and therefore highly skilled professionals from abroad are needed to help out – more jobs in Brazil for you!
This is just one example to give you an idea.
Where to find white-collar jobs in Brazil for foreigners
Job banks are a good place to find openings. You can use Google.com to help you find different job databases that have positions in Brazil.
here are a couple of examples I stumbled upon from within the Oil industry:
Recruiting agencies
I haven't heard too many success stories with people using recruiting agencies in Brazil. To be honest, I haven't heard of one foreigner find jobs in Brazil through this method.
This isn't to say that an agency wouldn't be helpful, it could be. So, if you would like to use a recruiting agency, keep them on a short leash and try to arrange a deal where you pay them WHEN you land a job in Brazil.
Local Multinational companies with a presence in Brazil
If you don't have Brazilian family and no real easy way into the country visa-wise, then this is the best option as these multinational companies have a lot of pull and know how to get you a business visa.
Research what multinational companies have a presence in Brazil and communicate with them on a one-by-one basis to see if they have any openings.
If they don't have any openings in Brazil, it's still a good idea to try and get a position within the company – especially if they have Brazilian projects within the near future.
You can usually get a list of what multinational companies exist in Brazil via the Embassy websites for the individual countries.
Here is a link to the American Embassy in Brazil
3. Work For Yourself
What if you are like so many others who have found Brazilian love and can easily get a visa?
Well, you could still find a multination like above, teach English or just work for yourself.
Starting a Business in Brazil
You have a couple of options here:
Purchase a pre-existing business
Start your own from ground up
I usually recommend going with the second of the two options above unless you really can trust the person you are buying the business from. Otherwise there are too many ways to get cheated as a foreigner.
If you decide to start your own business from ground up though, then there are a couple of ways of going about this:
Start a local Brazilian business
Work online in the Internet sphere
The easiest option is to start an online business as the paperwork and bureaucracy that follows it will be a much lighter load.
Though, if you decide to start a physical Brazilian business, you need to give yourself a lot of time and patience as a business can take a few months to officially open and register.
When I decided to work for myself and start a business, I started a videography company; I would film different recitals, graduations, weddings and so on.
By it just being me, it allowed me to have a business called a "" (Limited Responsibility Individual Business). The benefits of this, is that the tax rate is very low as long as you make under 100 times the minimum wage per year (about $R 65,000).
The opportunities for entrepreneurs is good at this moment in Brazil, especially within real estate and other foreign related services.
And as a word to the wise for any business start up, make sure that you have some savings to relay on during the initial phase of your business.
Launching a Career in Brazil
There is a lot to know about starting a career in Brazil as it can be a real jungle for us foreigners. I talk to a lot of successful career foreigners and business owners in Brazil and their tips all point in one direction: getting a network, integrating into the language and culture and having the right strings to pull on.
Since jobs and careers are the single most asked aspect of living in Brazil, I've decided to cover it more in depth in a free video series.
In it, you will get the low down and have a great idea of your prospects as well as the next step to take, you can .
Final Words
This is a broad topic to cover as there are so many options and ways you could find jobs in Brazil.
My intention was to show you the easiest methods that have worked for me and others I know to get a work in Brazil.
In the future I will dive into these different areas in more detail and break them down for you more clearly (Update April 2013: I have begun and the first post is here ).
Regardless of how you decide to provide for yourself in Brazil, the most beneficial thing you could do is to begin or continue networking.
And again I say "network" – connections in Brazil have an amazing amount of pull (think LinkedIn).
It's all about who you know when looking for jobs in Brazil, how has it been to seek work for you?
Valeu – cheers!
Kevin
P.S. if you didn't see it above and are looking for a great solution to start a career in Brazil, then !