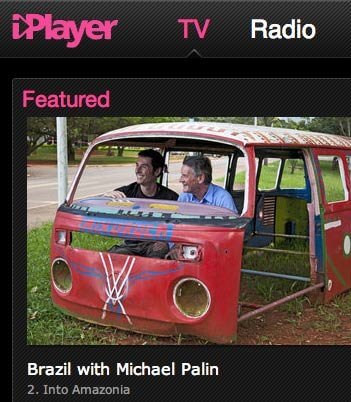 Today, I'm going to introduce you to a service I've been testing this last month to watch Netflix, BBC, FOX and any national TV from anywhere, called HMA! VPN Pro.
It's the best way to watch TV, movies and listen to service like Pandora that I've tried.
But before I get into the service and exactly what it does, there's something I want to say….
Several times a week, I get messages from people asking me to help them figure out what TV package they can get to watch their favorite TV shows and movies from back home. I've heard of many who spend upwards of $R250 ($125 USD) a month for cable or satellite TV at home in Brazil…
I'm not kidding.
A lot of times they have to subscribe to the bigger packages just to get some of the TV shows, movies and music they are used to from back home.
To those paying that much for TV in Brazil, I apologize. To those not being able to find their favorite TV shows, movies and music in Brazil, I apologize.
It's not that the Brazilian TV packages don't give you a lot of channels, they do.
And it's not that I don't appreciate Brazilian TV, I do very much.
But the reason I needed to find another solution is because I had to.
I needed to put my children first and the sanity of my wife and I. You see, the problem with Brazilian TV (or TV in any non-English speaking country) is that it's usually dubbed!
While Portuguese dubbed cartoons are no issue if you or your family are learning Portuguese, it's a huge issue if you are trying to keep your childrens' English up.
Besides, it's tough to take Portuguese dubbed TV and Movies serious, and that's if I can even find the ones I like.
Could you watch a Portuguese dubbed Bad Boys 2?
Over the past month, I've been testing HMA! Pro VPN to see if I could get use it to get access to the TV, movies and music I've been after.
My dilemma was that I wanted to access to the thousands of titles on BBC's iPlayer (to name one), but was met with this message: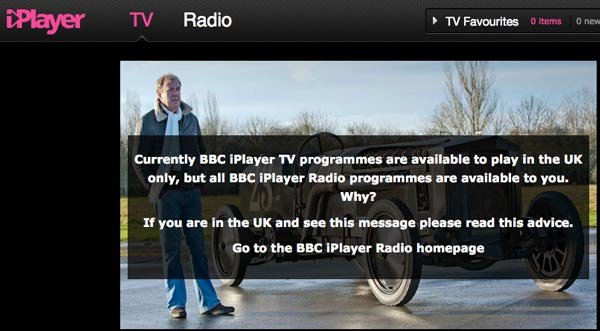 Due to all sorts of licensing issues, if you don't live in the same country as the service or network you would like to access, you will be locked out of it or limited to very few selections- like above.
Here are some examples:
TV Network websites where you can watch full episodes of your favorite shows for free (FOX, NBC, BBC etc),
Movie and TV services like Netflix, Amazon Instant Videos etc
Music services like Pandora and Spotify
So, without a VPN connection, you will be forced to accept whatever overpriced services (or lack there of) available in the country you are in.
It's not foreigner friendly, and it's not fair.
What Is a VPN Service And What Does It Do?
You get a special address from your Internet service provider that is specific to you – called an IP address.
If your IP address doesn't match the country the services or network are available in, you are locked out and left in the cold.
In other words, BBC and the other's won't let you log in unless you have an Internet connection from the UK (America for the other sites).
Here's where a Hide My Ass! VPN Pro account comes in.
This VPN service allows you to reroute your IP address through another country of choosing, giving you the key to unlock the complete selection of Netfilx (instead of a limited local selection), FOX, NBC, BBC, Pandora and other's.
The speed is great too, not choppy at all and awesome video quality independent if I'm connected to the USA or UK.
Here is the BBC after I switch my country to the UK from Hide My Ass!: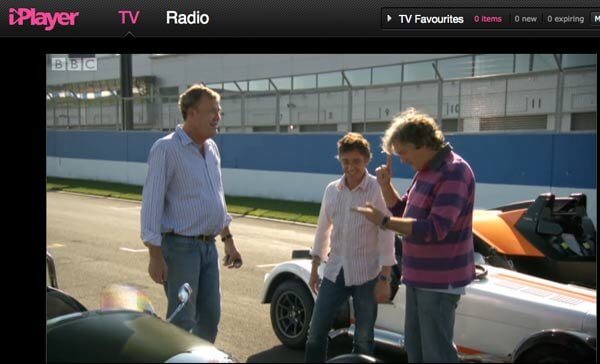 Note: Netflix is available in Brazil, but with a very limited selection of tv shows and movies with this VPN service you can get the full selection of tv shows and movies from the USA. Alternatively, you are able to access Brazilian titles on Netflix from abroad too (with the same Netflix account).
HMA! Pro VPN Is Extremely Easy To Use
It's much easier to use than other VPN services I've tried in the past. All you need to do is choose your country and you can start watching instantly.
If you want to see the user-friendly interface and how I actually use HMA! Pro VPN to get access to thousands of instantly watchable TV shows, movies and songs, watch this video:

(Click here to watch on YouTube)
I wanted to try Hide My Ass! for just one month to make sure that it would work before signing up for a 12 month package, as that's a big commitment if it didn't work well (though half the price).
Not only was I amazed at the fast speed and reliability, I was able to connect to relatively ANY country!
This means that when my wife wants to watch Danish TV live (she's from Denmark) she can switch to Denmark in the interface.
There are far more countries available in HMA! than other VPN services – 51 to be exact. This means that if you come from a smaller country like my wife does, you too can watch live TV or videos from your home country.
My Sanity Has Returned!
On Saturday mornings, I've been able to stream live TV from Cbeebies on the BBC in the UK (you can rewind and replay) for my kids – for free.
They are watching the Little Engine That Could as we speak on Netflix.
This has been helping their English quite a lot.
My wife and I have plenty of TV shows and movies we can watch on demand, like White Collar as you saw in the video above.
I'm also able to stream Pandora and Spotify while I'm writing these blogs for you.
Since signing up, I refuse to have any cable or Satellite services, waay too expensive and most of the big local channels are free anyways. The only stuff I wanted in the first place can be had for a fraction of the price and on demand. So as you can tell, I'm a pretty happy camper and feel that I've gotten a ton for my money's worth…
Please note that links to HMA! in this post are affiliate links and I do earn a commission if you purchase through them. This is at no additional cost to you. If you make a purchase, please send me an e-mail through my contact page so I can thank you and offer you help with HMA! if you should need it.
Like I mentioned at the beginning of this post, Hide My Ass! VPN Pro is a great opportunity for you to be able to watch TV shows, movies, Netflix, Pandora and the like for next to nothing. If you aren't living abroad or in a country where you can't get these services, then keep this in mind for future use as it will benefit you greatly.