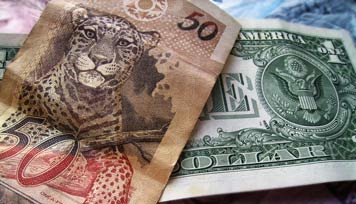 One of the absolute first questions a foreigner considering moving to Brazil asks is "what is the cost of living in Brazil?".
And nothing is more irritating then finding a website with a simple graph only showing you how much bread and rice costs compared to back home – how is that useful?
Today I am going to do my absolute best to answer your question and give you a realistic idea of what you will need to earn to have an ok lifestyle in Brazil.
UPDATE: I have launched a new video series that addresses this in more detail, !
But before I continue, let's set a huge misconception straight….

If quality of life for you means having lot's of toys and gadgets, then you shouldn't move to Brazil – stay home.
This isn't to be mean or anything, it's just to be realistic and let you know that gadgets and toys are very expensive in Brazil due to little demand and huge taxes (especially on imports).
But if you want to know the cost of living in order to live a life surrounded by wonderful people, great food and a great climate – then please read further.
I'm going to be straight with you, the cost of living for each region and area of Brazil can vary quite a bit but at least you will finish reading this post with a decent idea of what it takes.
There are three categories, just choose the one that suites you:
Cost of Living for a Single Person
Cost of Living for a Couple
Cost of Living for a Family
The costs will be based on a medium priced city, which means that major cities like Rio de Janeiro, Sao Paulo, Porto Alegre, etc will be much more expensive (especially in lodging and transport).
If you are looking for an itemized breakdown of what things like haircuts and what not cost, then I wont reinvent the wheel, you can see .
Disclaimer: these are general estimates for a middle class Brazilian standard (very different then a 1st world's middle class standard) and they can vary a lot as each person's needs and lifestyle are very different.
Prices are all in the Brazilian Real (about 2 reais per dollar).
Cost of Living for a Single Person per Month in Brazil
When you are single in Brazil, your cost of living can vary a lot in accordance with your needs.
When I started out living in a communal living area, I lived off of about R$400 reais a month, but that was not a very desirable lifestyle….
The average single person would want a little apartment of their own plus a lifestyle that affords them the that the basic essentials and then some would be covered.
So based on a single person who has a pretty normal lifestyle in a medium sized city, I've put the following together:
Lodging: studio "kitnet" apartment $R500
Food – R$350
Utilities – $120
Transport (bus + occasional taxi) – R$300
Mobile – R$75
Clothes – R$150
Internet/TV/phone – R$300
Go out 2-3x per week – R$400
Health Insurance* – R$200
Misc – R$150
Total = R$2,545 or about $1,200USD
*Though Brazil has a "free" public hospital system, the quality is quite poor with a few exceptions (some hospitals in the south).
Could you live cheaper then this? Absolutely! But the above would afford you a decent lifestyle you would probably be fine with living.
I of course haven't calculated in any trips back home or around Brazil.
Cost of Living for a Couple Per Month in Brazil
When you are two, the prices increase quite a bit but the income does too as well (hopefully).
The below estimation is based on a couple who lives in a middle sized city, with a car and has a comfortable lifestyle by Brazilian standards.
Lodging (3br apartment) – R$1100
Condo and IPTU tax – R$350
Food – R$700
Utilities – R$200
Mobile – R$150
Clothes – R$250
Internet/TV/phone – R$300
Go out 1-2x per week – R$500
Health Insurance – R$400
Car Insurance (basic car) – R$150
Car parking, toll fees and road tax – R$350
Car gasoline – R$250
Misc – R$350
Total = R$5,050 or about $2,500USD.
A couple could obviously live cheaper then this by dropping a car and maybe moving to a smaller city. I know of people who live off of as little as $R1,500 per month in some more rural areas (and are happy with it).
I haven't calculated any trips back home in the above calculation.
Cost of Living for a Family Per Month in Brazil
The cost of living for a family with 2 adults and 2 children increases your total living costs a lot in Brazil, as you want to make sure that they go to private schools and have good health insurance.
So the below calculation is for a family of 4 living in a medium sized city with a car, private school, health insurance, weekend trips and the like to afford them a comfortable lifestyle.
Lodging (3br house) – R$1400
Condo and IPTU tax – R$500
Food – R$1000
Utilities – R$250
Mobile – R$200
Clothes – R$500
Internet/TV/phone – R$300
Go out 1x per week – R$600
Health Insurance* – R$650
Car Insurance (intermediate car) – R$300
Car parking, toll fees and road tax – R$450
Car gasoline – R$350
School – R$800
Weekend trip $500
Entertainment – R$400
Misc – R$400
Total = R$8,600 or about $4,300USD
And yes, you can live much cheaper than this but you definitely would want a car with a family in Brazil. The areas you could save would be obviously in the food, lodging, going out and entertainment portions of the calculation.
I have known several people who have lived off of as little as R$2,500 per month in the more rural areas and seem to be fine.
Final words
I hope that this little run down of the cost of living in Brazil has been helpful and not discouraging in any way. There are many people who assume that everything in Brazil is dirt cheap, the truth is that many things are cheaper, but some are more expensive. So all in all, it depends on what your focus is.
Like I mentioned above, there are plenty of examples of people who live for less then I suggest and are happy with that type of simple lifestyle. For a person coming from a first world country, it would be hard to imagine how they would be able to "downgrade" their comfort that much though.
I guess in the end, it's hard to put a price tag on the Brazilian way of life and comfort you feel when living in Brazil – it's all worth it at whatever price for me!
If you found this post helpful, please share.
Feel free to write a comment below if you have any questions!
Valeu – Cheers,
Kevin
P.S. Due to the large amount of questions regarding cost of living and jobs in Brazil, I've launched an .