Podcast: |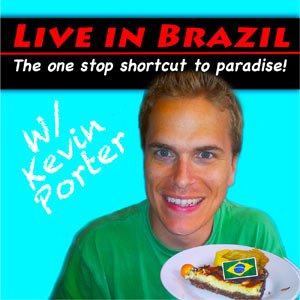 When we gringos learn Portuguese, there is always one thing that sticks out like soar thumb above anything else: our strong gringo accent.
It's no secret that us from the USA have an especially difficult time with the "r" or "ão", though there is hope! (can I get an amen?)
Thanks to people like Idahosa Ness over at mimicmethod.com, we can get to the bottom of figuring out how to pronounce correctly.
So check out this episode of the Live in Brazil podcast where we get to the bottom of learning how to have the "Brazilian Flow".
In this Session You Will Discover
The key to mastering a language.
How Idahosa learned to speak Portuguese in 2 months.
How getting mouth placements down gets your accent right.
What to do if you can't hear your mistakes – and the process to irradicate them.
Why repitition via music will mold your mouth and make vocab stick.
Items Mentioned in This Episode
The where the Brazilian said that I spoke Portuguese like a "gay guy".
Thanks!
I hope you enjoyed this episode of the Live in Brazil podcast and there is plenty more like this to come, make sure you to get the latest episodes delivered to you as they are released!
Help the Show
If you've enjoyed what you're listening to, then why not ? This will help the show out a great deal to get it in front of others who can benefit from it as well.
Thanks!
Questions or Feedback: Leave a Comment
If you have any questions or feedback, please leave a comment below and I'll see to addressing it on a future episode! Thanks for checking episode 7 out and look forward to plenty of more in the near future.
Cheers – valeu!