Podcast: |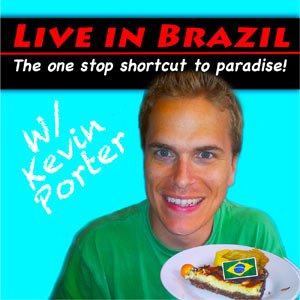 5 types of visas allowing any foreigner to live and work in Brazil broken down and explained in this podcast episode. If there is one single thing that I get asked the most about, it is visas and jobs. Do I get a visa to get a job, a job to get a visa or what allows me to make money and live in Brazil? Having gone through this myself and helped countless others, I thought it was time to tackle this question and pick 5 solid obtainable visas that you can get as a foreigner looking to live in Brazil.
In this Session You Will Discover
Why being married to a Brazilian is a great way to slingshot you into Brazil.

How the little known Stable Union visa could be your way in.
The Work Visa vs Business Visa confusion.
What types of Work Visas are out there and how to get one.
Why an Investor Visa is an open door to a permanent visa for anyone with R$150,000 (75,000USD)
The reason we chose to have a baby in Brazil: instant citizenship.
Items Mentioned in This Episode
Help the Show
the Live in Brazil podcast is now live on iTunes! It will take a couple of days to show up in the search results, but in the meantime you can subscribe by going to this link:
If you enjoy it, I would love for you to give it a good rating and review to bring it in front of more people's eyes on iTunes – thanks!
Questions or Feedback: Leave a Comment
If you have any questions or feedback, please leave a comment below and I'll see to addressing it on a future episode! Thanks for checking episode 3 out and look forward to plenty of more in the near future. Cheers – valeu!
Kevin